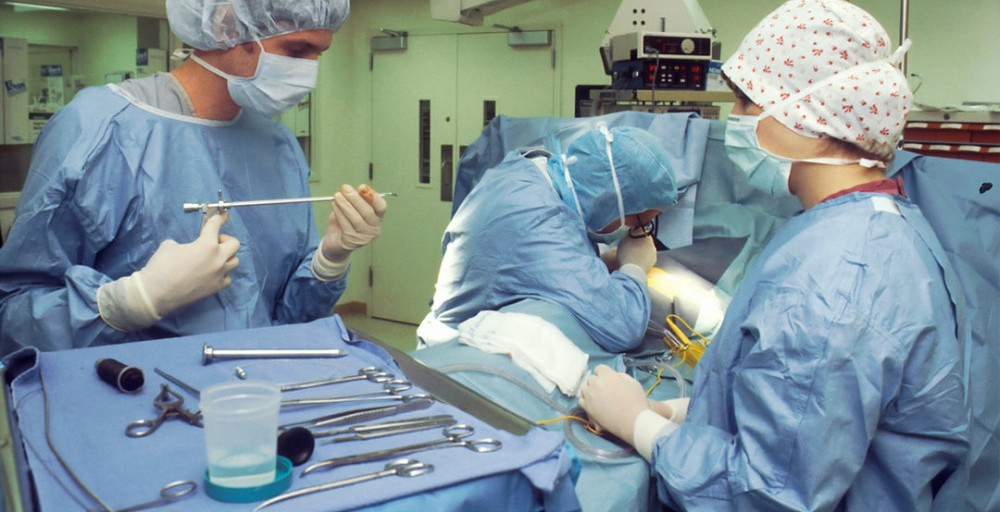 Hey Everyone,
Are Colon Polyps Cancerous? Colon Polyps are tiny growths in the lining of the colon that are detected by a process referred to as a colonoscopy . A physician called a gastroenterologist performs this procedure. If allowed to grow into larger polyps, they could become cancerous which is not very good for your health.
Early screening is advised at age 50 to find them at an early stage to reduce the progression towards a pre-cancerous stage.
We will briefly talk about what happens when they are found, factors you should focus on to reduce the likelihood of re-occurrences, what symptoms you should be looking for and my personal experience dealing with colon polyps.
Let's move forward to gain a better understanding.
COLON POLYPS ISOLATED
When colon polyps are isolated, they are removed and tissue samples are sent to be evaluated by a pathologist in a professional laboratory like Health Labs to determine whether they are benign or malignant. A follow up visit to your physician will be scheduled to discuss the case results when they are ready.
Based on the results, your physician will provide you with the appropriate plan of care necessary to maintain your health moving forward. If the results are negative, benign tissues, then you won't have to do another screening until the next 5 to 10 years. You still need to be monitored just to make sure they don't come back again.
Now, if the results are positive, malignant tissue, and depending on whether they are large polyps you may have to get chemotherapy and complete another colonoscopy in about 3 years. Also, you need to change to a healthy lifestyle.
SYMPTOMS OF COLON POLYPS
There are no real specified symptoms of colon polyps, but if you have hemorrhoids that cause rectal bleeding coupled with pain and irregular bowel movements, you should get yourself checked out as soon as possible.
You physician will order 2 or more fecal tests as a process of elimination. However, if the tests are positive, then you will have to get a colonoscopy to rule out colon polyps.
The body gives off signals to let you know that it is in a state of dis- ease. It's up to you to pay attention and do what is necessary to maintain a healthy balance. Please don't ignore signals.
FACTORS TO REDUCE RE-OCCURRENCES
While reading an article from Mayo Clinic, I learned about several areas you should focus on to reduce the likelihood of colon polyps re-occurrences. Here are the areas below:
1/ Age
2/ Inflammation
3/ Family history
4/ Tobacco and Alcohol
5/ Obesity and Lack of exercises
6/ Race
7/ Type 2 Diabetes
( Mayo Clinic, October 2019).
In other words, if you are a 50 year old African American who is smoking and drinking alcohol daily, with ulcers, a family history of cancer, obese and have type 2 diabetes, this is an unhealthy lifestyle. The opposite is better. However if your lifestyle is unhealthy you should get screened.
Most folks do not like to be tested or screened for anything. But, in this case early screening helps because it translates to early detection. This is the only way to detect colon polyps and prevent them from literally taking over the colon and causing colectoral cancer.
With the advice of your physician, "Low doses of aspirin is sometimes recommended for prevention of colectoral cancer in adults 50-69."
(WebMD – October, 2019)
CANCEROUS COLON POLYPS
Cancerous colon polyps are not a pretty sight. They come in a variety of shapes and they should be removed because they can cause death if left untreated. Take a look at the image in a definite stage of cancer below: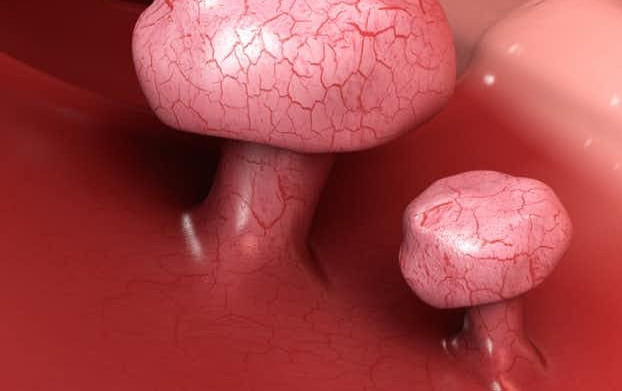 After viewing this image, wouldn't you consider being screened for possible early detection of colon polyps? I am sure the answer is YES.
No worries. It's a painless procedure.
My Story with Glaring Red Flags
Have you ever had glaring red flags about your health and just decided to live in denial? That was me prior to my colonoscopy. I had bothersome hemorrhoids and was severely anemic for years. Yet, I insisted nothing was wrong.
Fortunately, I gained the courage to just go and get tested for "whatever they might find." I knew nothing was wrong. My family history with breast, lung and ovarian cancers had nothing to do with me. I had an answer for everything. But, I needed to be sure about my status one day out of the blue because then I was 54, African American and also suffering with Type 2 diabetes.
Well, I was rudely awakened when after a routine screening 3 small colon polyps were isolated and removed. They were discovered to be benign which was a blessing.
Just imagine if I didn't do the colonoscopy, they could have progressed further and cause problems for me later in life. I chose to take care of my health and won that time. Therefore, I made a solemn promise never to have that kind of attitude again when it involves my health.
That's why I am encouraging everyone who are at least 50 years old to go for early screening because you can not prevent colectoral cancer unless you are screened.
Concluding Thoughts
Are Colon Polyps Cancerous? Yes, if they are not removed and allowed to develop to a pre-cancerous stage. Regular screening can help to determine if they are present in the first place and save you from problems in the long run.
We discussed important factors to reduce the likelihood of reoccurrences of polyps, if detected. Paying attention to body signals is imperative to maintain your health.
It is is not only encouraged to have early screening but also to have a lifestyle that is healthy. Always remember that prevention is certainly better than finding a cure.
Here's a health tip for good nutrition:
• Cancer cells can not survive in an alkaline environment. So, start eating alkaline foods.
Get Screened For Colon Polyps And Save Yourself From colon cancer.
Thank you for reading with me today. If this article is useful, you may leave a comment below.
To good health,
Maxine 🙂