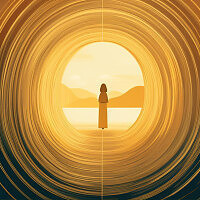 Coco Tortoise's Health Corner is here with several short love messages  for our readers. Today, we will share one powerful  video and 3 inspirational poems that will open your heart to the power of love and the soothing  effects of crying.
To begin, please click link below and listen to the video, "You Raise Me Up." – Josh Groban Cover By Vanny Vabiola.
How do you feel after listening to that powerful and beautiful singing?
Truthfully, the following 3 poems were inspired from that song.
Let's take a look at each of them, one at a time. Here's the first one.
"JUST CRY"
Just cry and let go
The river flows
Towards the sea
And that is life
For all of us
For You and me. – Fleeky
"LOVE RAISES US UP."
God raises us up to the mountains
And make life without burdens.
We feel as if we can fly
No worries, no crying for pain
Just happiness and praises
For the only God of Love.  – Coco Tortoise
"LOVE MADE ME CRY."
Love is so beautiful.
It made me cry.
Love is so wonderful.
Sometimes you are shy.
Love is so powerful.
Truly, you want to die
For the person
Who made you cry.  – Coco Tortoise
Finally, whenever you need to cry a sea full of tears, just do it. It doesn't  make sense to keep things bottled up inside. JUST CRY. This is a great way to calm your heart while gaining your composure. Also, your breathing becomes easier and peace that surpasses all understanding returns.
Do you have anything to share right now? If yes, please feel free to leave  a comment the box below.
This is Coco Tortoise's Health Corner with messages of love and I am Coco Tortoise, your friend.
Thank you for reading with us today.
Have a loving day/night.
Coco Tortoise/Maxine