Hey Everyone,
Let's move to a healing light is a message created from deep meditation. I was dreaming about light and woke up to the sound of birds chirping in the background My eyes were blurred as if they were blinded. But, I could still see light as in my dream that appeared to be very beautiful and majestic.
I tried to return to my dream and I couldn't go back to sleep. Then, I started to think on what this dream could possibly mean. Of course, I didn't find an answer right away. The good part is , I wasn't worried or afraid. I just knew there was a reason for this vision of light and I meditated on it.
Please stay with me. I'm getting to my point.
REFLECTION ON DARKNESS
There was darkness at the time of creation and God made light as written in the Holy Bible. In Genesis 1:3, it is written, "And God said, "Let there be light: and there was light."
This is beautiful and sets the premise, from darkness light is possible in general.
I'm almost there. Stick with me to the end. Someone needs this today.
So it is in our lives when we face problems which represents darkness. Are you suffering from physical and/or mental ailments? DARKNESS.
Are you ready to throw in the towel and give up? DARKNESS.
Let me tell you what happened to me about two days after Thanksgiving Day.
My hands were clawed. The pain from arthritis which is inflammation in the joints was so severe, I couldn't function normally at all. This was DARKNESS magnified. And still, I didn't give up.
What did I do?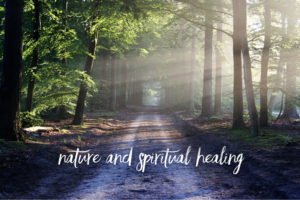 JOURNEY TOWARDS LIGHT
Well, I reached out to God in a humble prayer asking for mercy and grace. And, He answered.
Because of supportive family and friends, I was able to organize a self help strategy for three days. The entire process is listed below to help someone in a similar situation.
3 DAYS SELF HELP STRATEGY

* Rest. The body needs a chance to recharge.

* Use medication as prescribed by physician.

* Massage hands with tiger balm to ease pain.

* Drink 1 cup of Golden Milk to reduce inflammation and pain.

* Eat fruits and vegetables only for nourishment.

* Drink about 8 bottles of water for hydration.

* Pray to God for strength to endure.
These are really simple steps. For those who do not know how to make Golden Milk, I will give you recipe. The turmeric in the milk has proven to be beneficial and effective for depression, arthritis, high cholesterol and itching (pruritis).
Golden Milk also helps to build immunity, cures digestive problems purifies the blood, prevents certain cancers and is a natural antibiotic. The turmeric when cooked releases another substance called curcumin which is responsible for all these great things.
GOLDEN MILK RECIPE

1 cup coconut milk

1 tspn turmeric

1 tspn cinnamon

1 tspn ginger

1-2 dash black pepper

1 pat butter

1/2 tspn honey

Place coconut milk, turmeric, cinnamon, ginger and black pepper in a small pot on low heat. Mix everything together. Continue to slow heat for about 5 minutes. Take pot from the burner. You might want to pass the liquid through a strainer. Pour contents into a teacup.. Place the butter then the honey in the teacup. Makes 1 serving. Done. Enjoy!
This is a must try it you'll love it recipe not only for the taste of golden milk but also for its documented health benefits. My hands returned to normal in three days, a condition that would have lasted 1 week or more!
Light was brought to my situation – a healing light.
I am here to let you know that God, Who works through people, is the Greatest Healer of all times. He made the turmeric plant and many others like golden seal, moringa and coconut just to name a few which He showers with His divine light.
He gave us the wisdom to use the seed, roots, leaves, flowers, fruits, vegetables, and the plant in its entirety to craft herbal remedies to grasp healing properties for our bodies.
These creations exist for a beneficial purpose. Wisdom is needed to determine what is suitable for a specific health condition. I may be wrong in making the following general statement because I have not researched all things.
Nonetheless, when I use only particular creations I feel much better and the results from my annual check up are much improved. This is nature at work.
Bottom line, the more we use natural foods the more light is brought to our bodies. The only way to know if there is any truth in what I am sharing is to find out for yourself. This is advice to help you out in your health journey.
CONCLUDING THOUGHTS
THERE IS DARKNESS AND THERE IS LIGHT. We touched on both as it pertains to daily living . To get from darkness or a problem you have to move to light or find solutions . Certainly you must act on possible solutions so that you could gain results. You must find the courage to do something about your situation.
Some situations improve in very little time. Others take a little bit longer. You shouldn't be discouraged. If you have a mustard seed of faith in the One who created Day and Night, you will be healed.
Don't look at your situation as it is, look at it as you would like it to be.The positive vision would give you amazingencouragement.
This is my sincere belief and it is confirmed in my dreams. I live daily by faith and so should you. I am hoping that what I am sharing will touch you and help you on your health journey.
Let's move to a healing light together!
If you have any questions or concerns, please leave them below in the comment area. I always look forward to hearing from you.
Until next time
Have a Happy Happy Holiday!
Blessings
Maxine